Nothing screams summer more than a music festival full of writhing, sweaty bodies, long lines at the Porta Potty and overpriced beers. It's also a great reason to load up the car and hit the road to catch some of your favorite bands. With all the choices out there this spring and summer, there's bound to be a festival somewhere near you so you may not even have to travel that far. Here's a look at some of this season's best festivals.
Coachella
April 14-16 & April 21-23
Indio, California
The desert beckons music fans from across the country -- along with those seriously jonesing for a dose of vitamin D -- and this year's dual-weekend delivers headliners Radiohead, Lady Gaga (standing in for Beyonce who cancelled due to her pregnancy) and Kendrick Lamar. As always, it's the sheer variety of talent that is appealing, and this year's don't-miss acts include Bon Iver, Phantogram, D.R.A.M., Thundercat, Lee Fields & The Expressions, Car Seat Headrest and oh, so much more.
New Orleans Jazz Fest
April 28-May 7
New Orleans
The best thing about this annual festival is that if you get tired from dancing all day to some of the best rock, pop, jazz and roots acts around -- where else can you catch Stevie Wonder, Wilco or the Preservation Hall Jazz Band in one spot? -- the Big Easy is also a foodie's paradise that offers everything from chicory coffee and beignets for breakfast to oyster-heavy happy hours or a dinner of hearty gumbo or haute cuisine featuring alligator. And if the music and food aren't enough, the city offers plenty of other enchantments, from bayou boat rides and historical architecture in the French Quarter to spooky voodoo and cemetery tours.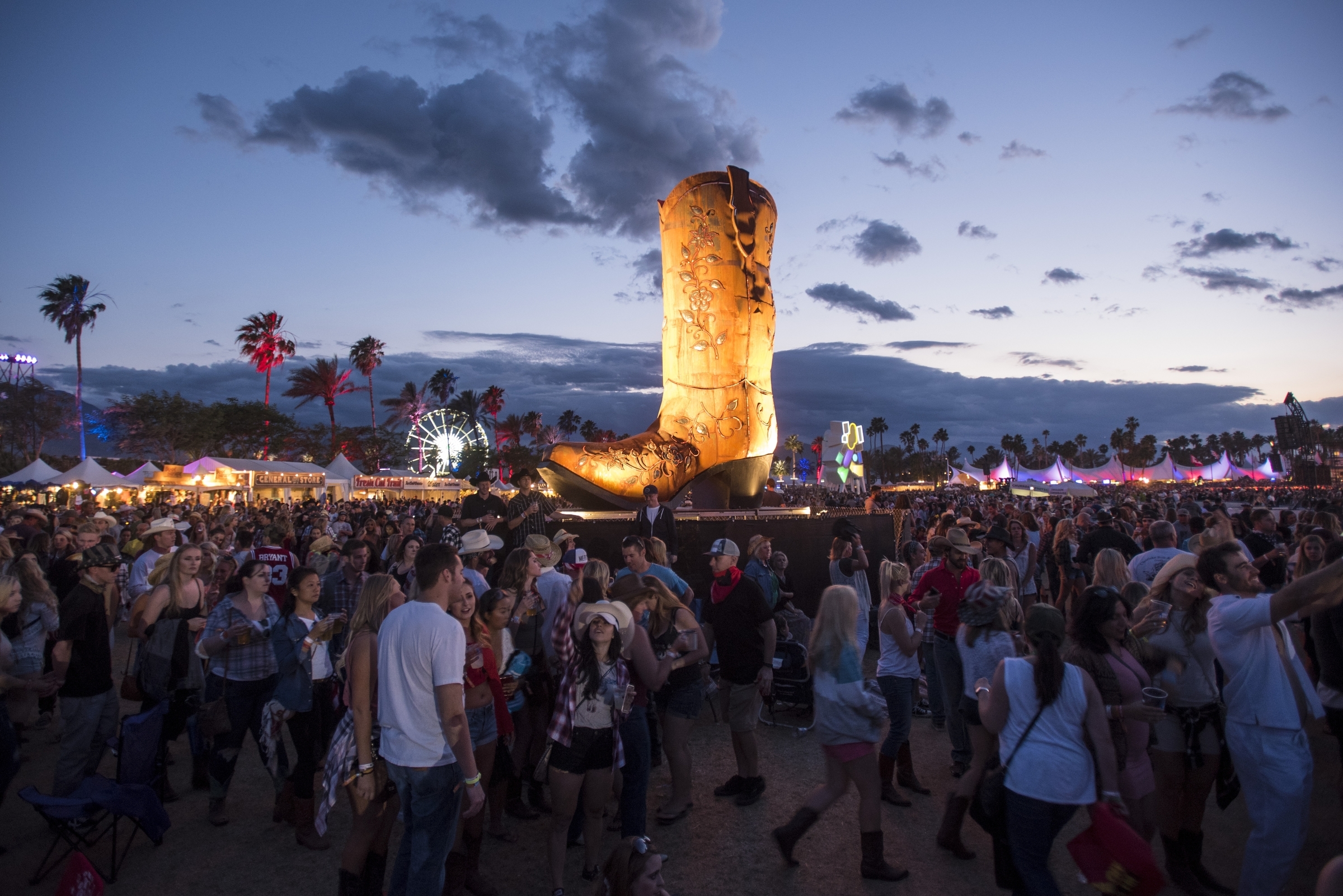 Stagecoach
April 28-30
Indio, California
Now that the dust has settled after Coachella, country music takes over at the esteemed desert venue. This year's headliners include Dierks Bentley, Shania Twain and Kenny Chesney, but the 3-day event features a host of up-and-comers like Nikki Lane, Margo Price, Anderson East and even TV star Kiefer Sutherland.
Shaky Beats
May 5-7 May 12-14
Atlanta
These sister festivals cater to the electronic and hip-hop crowd with its beats edition while those wanting to rock should head to the knees weekend. Beats are brought to you by The Chainsmokers, Kaskade and Griz and others; the "knees" axe-slingers include Cage the Elephant, Pixies, The XX, Ryan Adams and more. Naturally, dancing is allowed -- if not expected -- at each.
Beale Street Music Fest
May 5 - 7
Memphis, TN
New Orleans may have a lock on creole cooking, but if you're looking for some finger-licking, lip-smacking barbecue to accompany your concert experience, Memphis is the place to go. And beside catching an eclectic array of acts that range from Soundgarden and Snoop Dogg to Sturgill Simpson, Jill Scott and Ben Harper, you can soak up the city's musical lineage with tours of Graceland, Sun Studio or the Gibson guitar factory.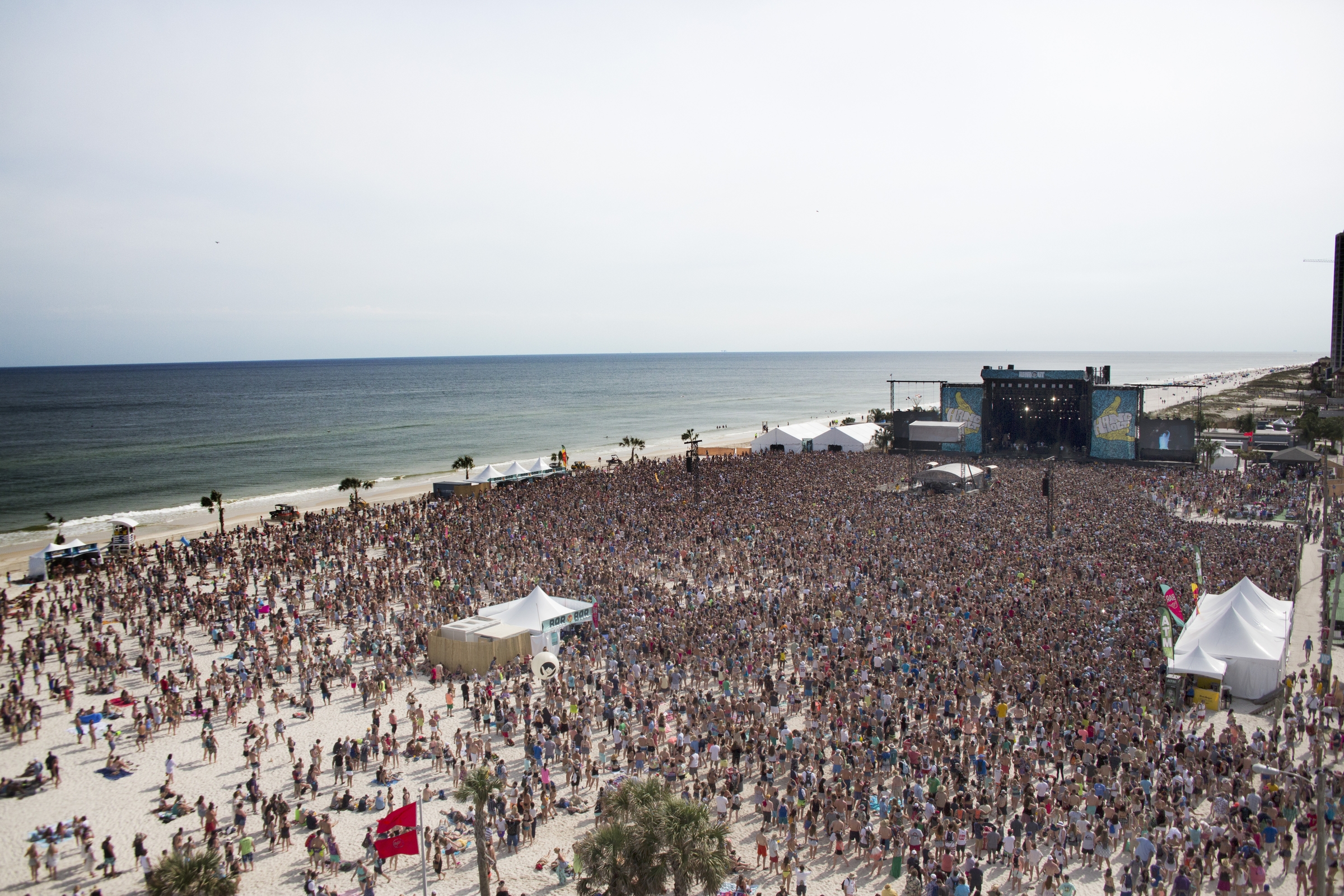 Hangout Festival
May 19 - 21
Gulf Shores, AL
If the desert heat is a bit too much for you, a sunny alternative is this festival on the Gulf Shores in Alabama. This small coastal town has the festival butted up to its sandy beaches, so a dip in the water is just a few steps away from the sweaty masses. At just seven years young, this fest has made a name for itself by hosting a wide array of buzzy acts; this year's line-up ranges from Major Lazer and twenty one pilots to A$AP Ferg and The Head and The Heart.
Sasquatch!
May 26 - 28
George, WA
It's true that a number of people in the Pacific Northwest spend a fair amount of their time discussing the existence of Bigfoot. Chances aren't high that you'll find the mythical hairy beast wandering the grounds of The Gorge Amphitheater where Sasquatch! is held, but chances are high you'll get your fill of music from the likes of <Frank Ocean, MGMT, Chance the Rapper, The Shins, Phantogram, Charles Bradley and more who will guarantee to make it one unforgettable Memorial Day weekend.
Governor's Ball
June 2-4
New York, NY
Positioned between the Harlem and East Rivers, this urban island offers city dwellers a green escape from the hot city streets. The line-up boasts a mix of styles that just as easily defines the Big Apple with scheduled appearances from Lorde, Danny Brown, Charles Bradley, Michael Kiwanuka, Ron Gallo, Air, Cage the Elephant, Rae Sremmurd and more.
Bonnaroo
June 8-11
Manchester, TN
The 700-acre farm in rural Tennessee is the modern-day Woodstock, replete with a number of hippies flocking to the farm every year. While the festival got its start focusing on jam bands and roots acts, it's since expanded and this year's line-up includes such arena luminaries as U2 and the Red Hot Chili Peppers as well as jam band Umphrey's McGee and fuzz rockers The Orwells.
Electric Daisy Carnival
June 16-18
Las Vegas
This music fest is unlike any other and takes its carnival sensibilities very, very seriously. The electronic gathering of some of the genre's biggest names beckons ravers far and wide, with incarnations of the carnival also taking place in Mexico City and Tokyo. As a bonus, it's an affordable alternative to many of the other festivals taking place -- a 3-day VIP pass will only set you back $700, which is dirt cheap by festival standards.
Warped Tour
June 16-August 6
National tour
Since 1995, this ragtag caravan was once the domain of skateboarders and snarling punks, but it's line-up has expanded to include hip-hop and electronic acts as well as singer/songwriters -- something that in the early days of Warped would have never seemed possible. Once the show hits the road, acts vary a bit city by city.
Pitchfork Music Festival
July 14-16
Chicago
One of the Internet's hippest destinations does the same IRL with its annual festival featuring a smorgasbord of indie, alternative, hip-hop and electronic acts. This year's line-up includes LCD Soundsystem, Thurston Moore Group, Vince Staples, PJ Harvey, The Avalanches and more.
Capitol Hill Block Party
July 21-23
Seattle
This urban festival, sandwiched within just a few blocks in one of the Emerald City's hippest 'hoods, proves it deserves to be there with a line-up that pulls at hipster's beating hearts. This year's cool quotient includes Diplo, Run the Jewels, Angel Olsen, Lizzo, Thundercat, Cherry Glazerr and others. Best of all, chances of rain are usually pretty low during the summer months.
Newport Folk Festival
July 28-30
Newport, RI
The venerable festival features a host of new and old alike -- legends like John Prine sidle up next to acts such as The Avett Brothers or newcomers like Michael Kiwanuka. The variety of acts include country crooner Nikki Lane, pop songstress Regina Spektor and indie rocker Angel Olsen.
Lollapalooza
Aug. 3-6
Chicago
Since initially resurfacing after a six-year hiatus in the Windy City, Lollapalooza has expanded to all corners of the globe, hosting concerts in such far flung locales as Paris, Berlin, São Paulo and Buenos Aires. For those who head to the Midwest for this year's event, you'll be able to catch the likes of Muse, Lorde, Chance the Rapper, Arcade Fire, Big Sean, Run the Jewels and much more, all showing that the festival lives up to founder Perry Farrell's vision of creating an eclectic musical caravan that appeals to every stripe of music fan.
Outside Lands
Aug. 11-13
San Francisco
Situated within the lush landscape of the Golden Gate Park in San Francisco, this festival not only boasts a hearty line-up of talent but has a strong focus on the environment with its Eco Lands program that aims to reduce waste and also lends its support to a number of non-profits. This year's acts run the gamut from hometown heroes Metallica, the animated virtual band Gorillaz and veteran hip-hop act A Tribe Called Quest to R&B singer Solange, among others.
Bumbershoot
Sept. 1-3
Seattle
The chances of rain increase by the time this Labor Day festival hits Seattle, but odds are you should be able to stay nice and dry. The 2017 line-up was not released at the time of this writing, but it's safe to expect performances from artists similar to previous year's with some high-caliber acts (Macklemore & Ryan Lewis), hip faves (Father John Misty) and venerable veterans (Michael Franti & Spearhead). Plus, the event boasts comedy acts, a huge selection of posters at Flatstock, and heady discussions around such topics as "Why Tech Industry?" and "Why Homelessness?"
Austin City Limits
Oct. 6-8 and Oct. 13-15
Austin, TX
It's no joke it can get hot in Texas, so it's a good thing this festival is held in October as Zilker Park's shade-throwing trees are pretty sparse, making the festival grounds something of an oven on the hottest summer days. Like Coachella, this festival's popularity demanded it span two weekends rather than one, and while this year's line-up hasn't been announced yet, it's a sure bet you can expect headliners along the lines of 2016's performers like Radiohead, Major Lazer, Kendrick Lamar and a bevy of buzzy, up-and-coming acts.