As we wait out the tail end of fall, here are some new releases that kept our ears buzzing this week.
Lady Gaga: Joanne
Still reeling from the gaudy, tawdry futuristic misstep of 2013's Art Pop**, Lady Gaga returns with a new album that sheds much of that album's brittle disco glitter and arch sexuality for something a lot more sincere, stripped-down and sentimental, with the help of producer Mick Ronson. Joanne is an homage to her father's sister, who died at 19 from lupus before Gaga was born, but whose death ripped a psychic wound in the Germanotta family that's never been healed, according to the singer.  Gaga's father not only named his Manhattan restaurant after his sister, but gave his eldest daughter Joanne as a middle name. For this fifth album, Gaga suggests listeners "call her Joanne," and on the title track sings from the perspective of what life would be like for her aunt if she never had died. She resurrects Aunt Joanne's wistful spirit again on "Angel Down," but the true ghosts here are Gaga's own, with most of the tracks returning her to her early electro-clash beginnings and avant-garde bad girl anthems. She high-steps through genres and styles without once tumbling out of her Jimmy Choos, gamboling from the power-ballad perfection of "Millions of Reasons" to "Hey Girl," her Elton John-influenced duet with Florence Welch, showing sisters can still work it out. But brothers don't do a bad job either: Josh Homme's swampy guitar adds a danger and a darkness to "John Wayne," and shares co-production on the flinty "Diamond Heart," while Father John Misty drums on another track and Beck shows up on the serpentine "Dancin' in Circles." — Jaan Uhelszki
Rihanna: Love on the Brain EP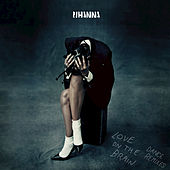 Rihanna left her audience in bliss as she performed her doo-wop love ballad "Love on the Brain" at the 2016 Billboard Music Awards in May. The single has become a favorite amongst fans and has now found its way onto a dance remix EP. Don Diablo remix has a techno twist, whereas Gigamesh's went for a more upbeat '80s route, sampling Tears for Fears' "Everybody Wants to Rule the World." John Blake's version is a bit of a roller coaster ride, since he monkeyed around with the tempo speeds, while RY X leaves listeners on a more light-hearted note, giving the song a clean finish for RiRi's heartbreak love song. –Jazmyn Pratt
Korn: The Serenity of Suffering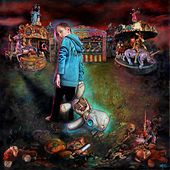 Fans will be super stoked: The Serenity of Suffering is Korn's heaviest slab since the late '90s. Ditching the dubstep-informed electronics found on the previous two albums, the band instead unleash first-generation nu-metal blown out with thrashy, groove-metal dynamics. "Rotting in Vain" is a hellish onslaught of funky syncopation, throat-trashing howls and downright bummer angst. Featuring a cameo from Corey Taylor (Slipknot, Stone Sour), "A Different World" is a bi-polar seesaw ride between darkly elegant melodicism and grunting, lunging breakdowns. Guitarists James Shaffer and Brian Welch deserve co-MVP honors. On track-after-track their interlocking fretwork is like a pair of coiled snakes that wrap themselves around the rhythm section. — Justin Farrar
The Last Shadow Puppets: "Is This What You Wanted?"
Coming on the heels of their August 2016 album, All You've Come to Expect, U.K. super group The Last Shadow Puppets (Alex Turner Arctic Monkeys; Miles Kane, The Rascals; James Ford, Simian, Simian Mobile Disco; and Zach Dawes, Mini Mansions) have returned with a rather arch cover of Leonard Cohen's 1974 "Is This What You Wanted," turning Cohen's minimalistic Dylanesque kiss-off into a dark, sulky mediation about metaphysical and romantic inequalities. Stagy, peevish, symphonic and perfect. — Jaan Uhelszki
Jimmy Eat World: Integrity Blues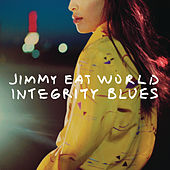 Building on the experimental streak revealed on 2013's Damage, Jimmy Eat World's ninth album is littered with bold forays into richly layered, intelligently crafted alt rock that's miles removed from their trademark blend of pop-punk and emo. Working with producer Justin Meldal-Johnsen (who helped Paramore remake their sound), the group unleash harshly angular riffs and a cold, mechanical pulse on the dystopian-flavored "Pass the Baby." A meditative ballad about staying true to oneself, the title track is symphonic in its grandeur, with singer Jim Adkins showing off his soaring vocal skills. But as the sublimely melodic "You Are Free" demonstrates, the band haven't abandoned their gift for killer hooks and tight harmonies–they've simply given it a new setting. — Justin Farrar
NxWorries: Yes Lawd!
NxWorries fulfills the promise of Anderson Paak and producer Knxwledge's 2015 EP, Link Up & Suede. Yes Lawd's tracks last around three minutes or less, and pair Paak's gritty yet emotional testimonies with beat loops that recall the best of Blaxploitation funk. Paak sings about struggling in relationships on "What More Can I Say" and "Get Bigger," exhorts us to groove to Brazilian disco on "Link Up" and brags about his lady on "Suede." The grungy, stoned soul vibe of this excursion will ring familiar to fans of the group's label, Stones Throw Records, as well as anyone who appreciates vintage soul updated for the millennial age. — Mosi Reeves
Gadiel: Alto Rango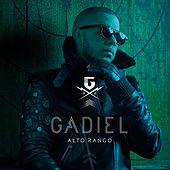 Puerto Rican up-and-comer Gadiel — protégé, frequent collaborator and younger brother of Yandel of Wisin & Yandel fame — keeps his reggaeton mostly at a smooth, electronic mid-tempo on his debut. His frequently monotoned AutoTune-chatter feels comical in "Calma a Tu Gato" and bark-like in "Adicta al Jangueo," then turns toward chuckling in several tracks and chanting in others: "drum, drum, drum…" in martial-rhythmed opener "Baila Sola," "bom bom bom bom bom…" in the clippity-clopping "Dulce." Production layers lots of other voices behind and around his, but "Dueño del Tiempo" stands out for sounding both kind of sad and almost organic. — Chuck Eddy